It's always a good idea to take some preventative measures to deter burglars from targeting your home. After all, prevention is better than cure! Whether you're looking to secure your home windows and doors or commercial office, it can sometimes be difficult to determine where to start.
In this article, we will list some tips on how you can make your home less appealing to burglars and make it more secure. Implementing these tips will help keep you and your loved ones safe and sound – more than just leaving a spare key under the welcome mat.
Install Secure Doors and Windows in Your Home
One of the best things you can do to deter burglars is to install secure doors and windows. This will make it much more difficult for them to break into your home, and it will also give you an extra layer of protection.
A house with a strong front door will do wonders for your home security, and there are many ways you can touch up other existing doors in your home with things such as an aluminium framing. Strong and secure doors can do just as much good as an entire home security system when it comes to deterring burglars, but when put with a system will be even better.
It doesn't stop there, however. Securing your windows is just as important, as you want to ensure burglars can't find any alternate routes.
Set Up a Good Lighting System
It's also a good idea to set up some good lighting around your home. This will help deter burglars as they won't be able to approach your home without being seen. This can be done via multiple methods – some security systems include automatic lights that trigger when movement is detected on your front lawn.
Other outdoor lights that can help include floodlights, LED security lights and perimeter lights – while your interior lights can also be used in a special way (read further down to learn more). Ensuring lights are pointing correctly to maximise the space being lit up is a great strategy for stopping burglars from getting close.
Put Away Valuable Items
Putting away your valuables can seem like an obvious point to make, but it is still an important one to make. Being complacent and leaving valuable items like electronics, jewellery and more out in plain view via front-facing windows can entice burglars to make your home a target.
If a burglar does manage to break into your home, you don't want them to be able to take anything valuable with them. Make sure to keep things like jewelry and electronics in a safe place where they can't be easily reached or seen.
Make Your House Seem Occupied When No One is Home
Making sure that your house looks occupied even when you're not there is another great way to deter burglars. If a house looks like it is full of people all moving about inside, budding burglars are much less likely to attempt a robbery out of there being too much risk of being caught.
You can do this for your home by putting lights on timers integrated into home security systems so that they go on and off at different times. If possible, having some noise playing inside your home will also be a good deterrent – this can be something like a radio or television. Be sure to monitor your power usage while doing this, but it is ultimately up to you.
Get Strong Locks for Entrances
Locking our doors when we leave the house is something many Australians do every day, whether it be leaving for work, heading out to shop, or just going for a morning walk. However, it is critical not to underestimate the power having strong door locks has on keeping your home from being broken into.
There are plenty of locks on the market to choose from, however, we believe that deadbolt locks are some of the best out there. Deadbolts have a specific mechanism for their locks that doesn't require a spring. Coming in single, double, and vertical types, choosing to install deadbolt locks on your doors will help keep burglars away.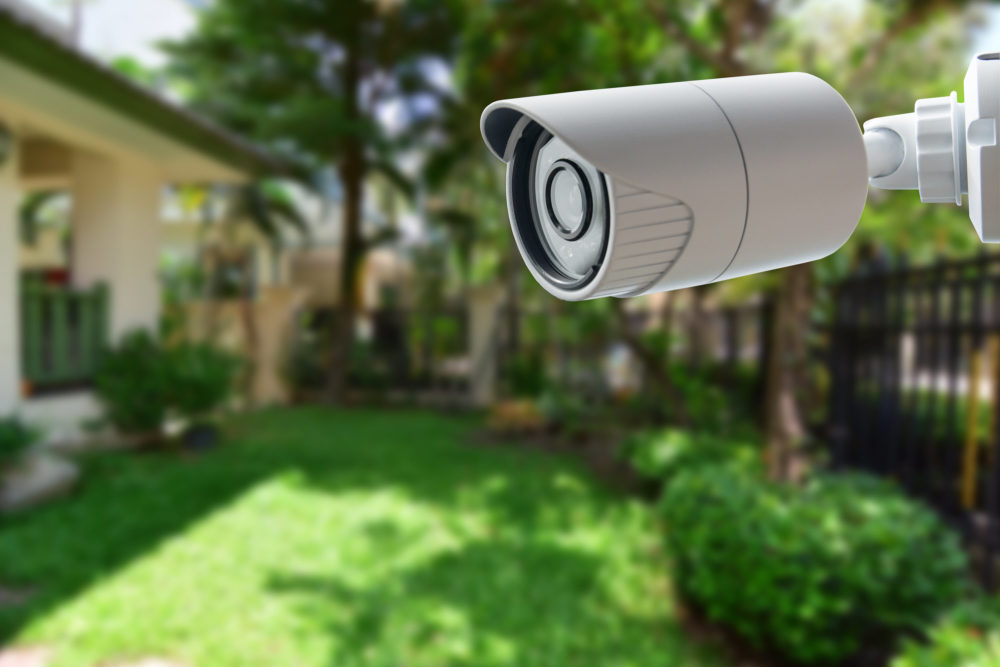 Install Security Equipment
If you want to beef up your security to deter burglars and avoid break-ins, installing home security equipment is a great choice. There are plenty of options available to grow your home security systems, and we've listed some of the best ones.
Home Security Cameras
Cameras are very effective at giving most burglars the spook – knowing there's a chance they could be caught on video attempting to break in will keep many burglars away.
These cameras come in many different forms, but the two main categories are indoor and outdoor security cameras. Outdoor cameras are typically more expensive than indoor cameras due to needing to last outside in various weather and sunlight, however, you should always focus on buying home security cameras that fit your home's specific needs.
Front Door/Doorbell Cameras
Being pretty self-explanatory, these cameras are installed so that you can see who rings your doorbell and communicate through a speaker. These can seem trivial to some when it comes to being able to trick burglars, however, it will do very good for deterring anyone attempting to trick homeowners with a nice facade at their front door.
Security Sensors
Sensors have been a part of home security systems for many years – and it's clear to see why. They are straightforward and simple to have installed, and are also easy to integrate into an existing alarm system that doesn't yet have them.
Two of the most common sensors on the market are motion and contact sensors. Motion sensors will trigger when they detect movement within a particular radius of their location – typically within a room of the home. You can opt for a standard sensor that detects anything, or for a slightly higher cost you can get a sensor that won't trigger for small animals such as house pets.
Contact sensors aren't placed in a room but on doors and windows. These sensors are installed in two sections – one that goes on the door or window and the other in the framing. This way, the sensor is triggered when the door or window in question is opened. Sliding doors are a common door type contact sensors are used on.
Sensors such as these can be a great way to stop burglars before they even get a chance to enter your home and can last a long time, giving you great value for money.
Get Strong and Secure Windows and Doors with Perth Window and Door Replacement Company
There are plenty of home security tips out there, and we understand that it can become overwhelming to some. However, we hope that this article has explained some of the best ways to deter burglars from attempting a home break-in.
Perth Window and Door Replacement are able to provide plenty of strong, secure windows and doors to suit your home or business. We have a wide range of products that can be customised to fit your exact requirements.
Get in touch with us today to find out more about how we can provide the perfect secure window and door solution for your property.